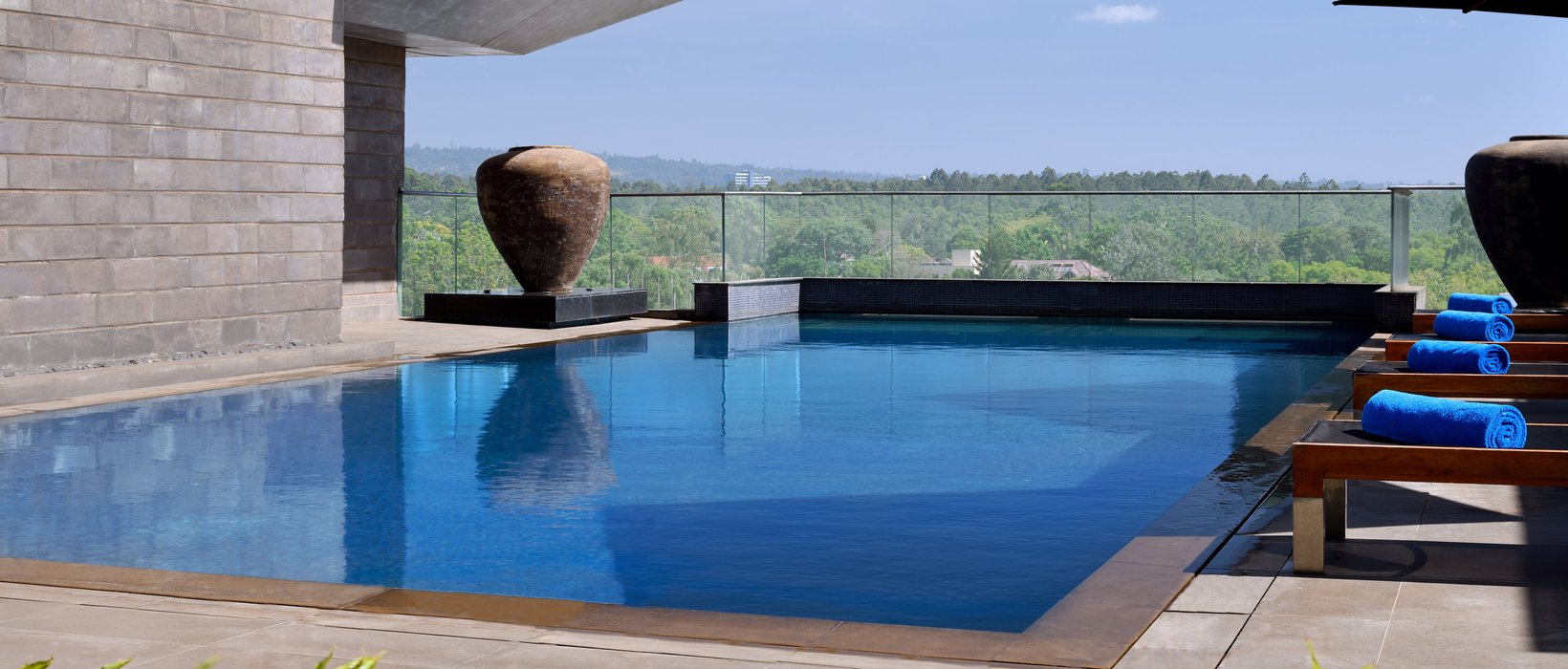 The David Sheldrick Wildlife Trust
The David Sheldrick Wildlife Trust is an elephant orphanage and rehabilitation centre assisting in the protection and preservation of Africa's wildlife. The trust is a sanctuary for baby elephants, orphaned mostly due to poaching, and it's an absolute must place to visit during your stay in Nairobi.
While at the orphanage, you will get close up to the baby elephants, watching them being fed and playing with each other in the mud. You'll also learn about their stories and even get a chance to adopt your own baby elephant, sponsoring the amazing work the orphanage does.
This fantastic elephant orphanage is open to the public for one hour each day between 11am to noon. The trust is located near Nairobi National Park and, depending on the traffic, it can take 30 minutes to an hour to drive to the orphanage from the hotel. Many of Nairobi's other popular tourist attractions are nearby so it is a good idea to reserve the whole day for sightseeing.
Nairobi National Park
You should not leave Nairobi without paying a visit to Nairobi National Park, the only national park in the world that borders a capital city.
Located only 20 kilometres from the hotel, Nairobi National Park with its wide open grass plains is home to an abundance of wildlife, including lions, leopards, hippos, giraffes, zebras, endangered black rhino and diverse birdlife. Four of the famous Big Five reside in the park and can be viewed against a backdrop of Nairobi's glittering skyscrapers.
The park offers picnic and walking trails for hikers and is a perfect destination for a half-day or full-day excursion. To maximize your chances of spotting most of the wildlife, we recommend that you to get up early and be in the park before the sun causes the animals to retreat to their hideaways.
Karura Forest
Tranquil Karura Forest is a green haven in the middle of Nairobi and an ideal place to rest your mind from the hustle and bustle of the city. At 1,041 hectares, it is one of the largest urban gazetted forests in the world and home to wildlife species such as monkeys, bush baby and bushbuck. Its grasslands that inundate seasonally also host a wide range of birdlife, many of the species migrating from all over the world.
Karura Forest's main attractions include scenic waterfalls and rivers, bamboo groves, historic caves and an abandoned stone quarry pond called Lily Lake. This magical forest also features plenty of marked trails ideal for a walk, run or cycle. Cycling enthusiasts can now also rent trail bikes in the forest. 
The closest entrance to Karura Forest is only 5 kilometres away from Sankara Nairobi, making it an easily accessible and relaxing outdoor escape. There is a small entrance fee to visit the park to help protect the forest for future generations.
Kitengela Hot Glass
A visit to Kitengela Hot Glass studio is like stepping into a fantasy world. Bordering Nairobi National Park, the studio grounds feature sculptures, glass items, animals and secret mosaic pathways leading to workshops, where local artisans transform recycled glass and scraps of other material into the most amazing products. The motto is: Everything Unique – Nothing Wasted.
Started and owned by Anselm Croze, Kitengela Hot Glass is a marvel of recycling, community consciousness and creativity. The studios and showroom are wonderful places to watch glass blowing and to admire glass art. Some of the glassware items can also be purchased in the on-site shop at discounted prices.
Discover beautiful tableware by Kitengela Hot Glass at Artisan and in our private dining room.
Kazuri Beads
For high quality, authentic Kenya gifts, head to Kazuri Beads Factory, the home of hand-made fair-trade ceramic jewellery that's sold all over the world.
Kazuri means "small and beautiful" in Swahili, describing each one of the beads that are hand-shaped from clay by local women. The beads are then kiln-fired, glazed and fired again before being strung into bright and colourful necklaces, bracelets and earrings.
Kazuri Beads was founded in 1975 by Lady Susan Wood to provide support to disadvantaged Kenyan women. Today, the workshop offers employment and healthcare care services to over 300 local women and their families. When visiting Kazuri Beads, you can take a guided tour through the factory and see the showroom, where you can purchase hand-made pottery and fine leather bags.
Kazuri Beads is located in Karen, a beautiful part of Nairobi that is close to Nairobi National Park. It sits on land that once was part of a coffee farm owned by Karen Blixen, the author of 'Out of Africa.'
Art Lovers' Nairobi
Nairobi is emerging more and more as home to one of Africa's hottest and most vibrant art scenes. Knowing this and understanding that an exceptional art collection can help bridge the gap between hotel guests and the local community, Sankara Nairobi sees a role for itself in presenting works by some of the best East African artists. The hotel's art collection comprises of over 1,000 original and reproduced works, found all around the hotel from the lobby and the rooms up to the rooftop.
As a hotel guest you can also enjoy quarterly Art Exhibitions at our second floor Atrium curated by Carol Lees at One Off Gallery , one of the leading and most beloved art galleries in Nairobi. One Off Gallery works with and promotes East Africa's most established names and we can warmly recommend a trip to the gallery which also holds revolving monthly exhibitions.
GoDown Art Centre, Kuona Trust , The Art Space, Red Hill Art Gallery and Circle Art Agency are also some of the most interesting addresses to visit, whether you are a keen collector or only an art enthusiast.
Please contact our Guest Relations team that will be happy to recommend you the best art galleries to visit.